Thye Truth About Lies by Tracy Darnton
Published by Stripes
Publication Date: 12th July 2018
Genre:
Young Adult
,
Mystery
Format: Paperback
Source: Library
Links:
Goodreads
,
Amazon
,
Waterstones
Synopsis:
Jess has an incredible memory. She can remember every single detail of every single day since she was eleven. But Jess would rather not be remarkable and, after years of testing at the hands of a ruthless research team, she has finally managed to escape.

Just when Jess thinks that she's managing to settle in to living a normal life, everything changes. Her boarding-school roommate dies and the school is thrown into a state of chaos and grief. Then new boy Dan appears and Jess can't help but find herself drawn to him. But building relationships is hard when you can't reveal who you really are and Jess is getting hints that someone knows more about her than she would like.
Is it time to run again? Will she ever be truly free?
Review:
The Truth About Lies follows Jess, a teenage girl living at a boarding school in the south of England who we learn has hyperthymesia, a "
condition that leads people to be able to remember an abnormally large number of their life experiences in vivid detail." We also learn she was part of a research programme but left to live a normal life and the plot opens just as we discover Jess's roommate has died.
Throughout reading this book, something never really clicked for me. It was by no means an awful book, the writing was ok and I still wanted to know what happened but I couldn't help feeling a little bored.
I didn't warm up to any of the characters. Jess could be smart and funny but she also felt very one dimensional at times and I couldn't help feel annoyed with some of the choices she made. Her love interest Dan wasn't given much characterisation, I didn't feel we knew very much about him and he sort of just appeared without any explanation. Their relationship didn't feel believable and there was no chemistry involved, it also relies heavily on it being 'insta-love'. The secondary characters didn't fulfill much purpose but her two best friends were particularly annoying.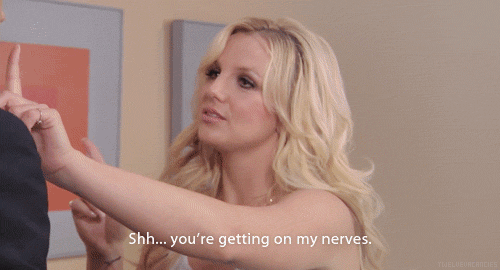 The plot was interesting, I liked that it revolved around memory and Jess's condition was intriguing. However the two plot elements of the book, the research programme and her roommates death, felt like two completely seperate storylines and I kept wondering how they were going to converge. When they did, it was only slightly.
The writing was ok but often felt over simplified and I kept cringing at some of the dialogue. The characters felt younger to me then seventeen with how they spoke and acted. I felt a lot of the plot was rushed as well, with short chapters and underdeveloped scenes.
I did enjoy the boarding school setting, probably because I constantly begged my parents to let me attend one. The research programme was the stronger of the two plots with an interesting look into memory and brain function.
Overall this book wasn't for me. The ending disappointed me and I just coudn't connect with the characters to really care what happened to them.
Rating: 2/5 stars.
Read if you like: boarding school settings, murder mysteries, insta-love stories.